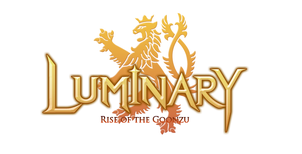 Welcome to GoonZu Guide
Description
Edit
This guide is a wiki created to guide new players to Luminary: Rise of the GoonZu, which is a game with a complex economic and political system. Players are able to choose from four different characters and they can have up to three characters per account. The game is currently being hosted by Valofe and the game's website can be found here.
Beginning the Game
Edit
Player Skills
Edit
Communities
Edit
Unsorted stuff
Edit
Ad blocker interference detected!
Wikia is a free-to-use site that makes money from advertising. We have a modified experience for viewers using ad blockers

Wikia is not accessible if you've made further modifications. Remove the custom ad blocker rule(s) and the page will load as expected.